GMAT Live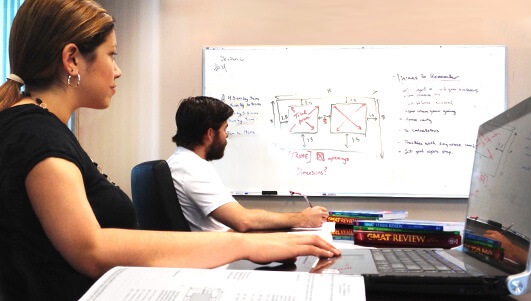 Course Features

ScorePerfect has developed the ultimate GMAT system. We immerse students in our proven methodology and equip them with valuable strategies and techniques.

Every ScorePerfect student is provided with a personal set of every real GMAT question that is publicly available.

ScorePerfect has assembled an all-star team of instructors: each has scored in the 98th percentile on an officially administered GMAT.

Students take 6 full-length diagnostic tests with instantaneous scoring and receive computerized score reports for each.

Our online resources are state-of-the-art. ScorePerfect students have access to hundreds of written and video explanations, interactive games and drills, and numerous other features.

The support we give students extends beyond the 60 hours of class. Our dedicated instructors are available to answer any homework questions you have via telephone or email.