Our LSAT Preparation Program
For decades ScorePerfect has been the program of choice for those who are committed to achieving great LSAT scores. We offer online and live online courses.
What Sets Us Apart
The LSAT is a sophisticated test that is designed to measure a person's reading and reasoning skills, and we do a better job than anyone at helping students master these skills. We make sure that our students understand the entire universe of concepts tested on the LSAT, and we equip our students with powerful methods and techniques that allow them to slice through even the toughest LSAT questions. Their scores improve because their skills improve―and they rave about our courses because what they learned prepares them to succeed not just on the test but in law school and beyond.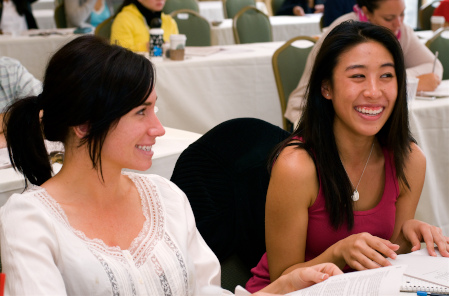 Unmatched Expertise
Robin Singh, who holds the world record for perfect LSAT scores, created our original LSAT prep course and has worked to refine it ever since. He is assisted by an elite R&D team of LSAT experts who have also achieved amazing scores—including Jeff Benjamin (180), Hailey Evans (180), Natalie Storey (180), Dave Ganin (178), and Rachel Sheffield (177). Robin and his team are dedicated to imparting their knowledge of the LSAT to others, and over the years they have produced a vast amount of explanatory content and numerous skill‑building drills that enable our students to grasp the logic that underlies the test.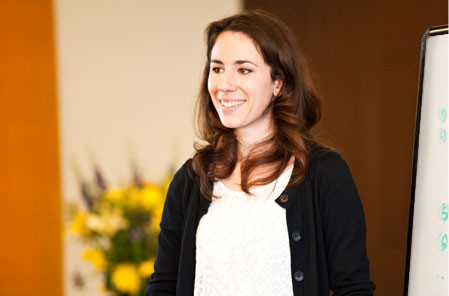 Superb Explanations
Our LSAT prep course contains incredibly thorough written and video explanations for thousands of official LSAT questions. These explanations help our students raise their scores by teaching them how to think like the test writers and showing them how to learn from their own mistakes. In addition, we provide every LSAT question released by LSAC since 1991—over 10,000 questions! These questions are carefully organized to maximize your understanding and can be revisited instantly through our convenient LSAT search engine. We also cover the cost of your LawHub Advantage subscription, which LSAC requires you to have in order to access the questions.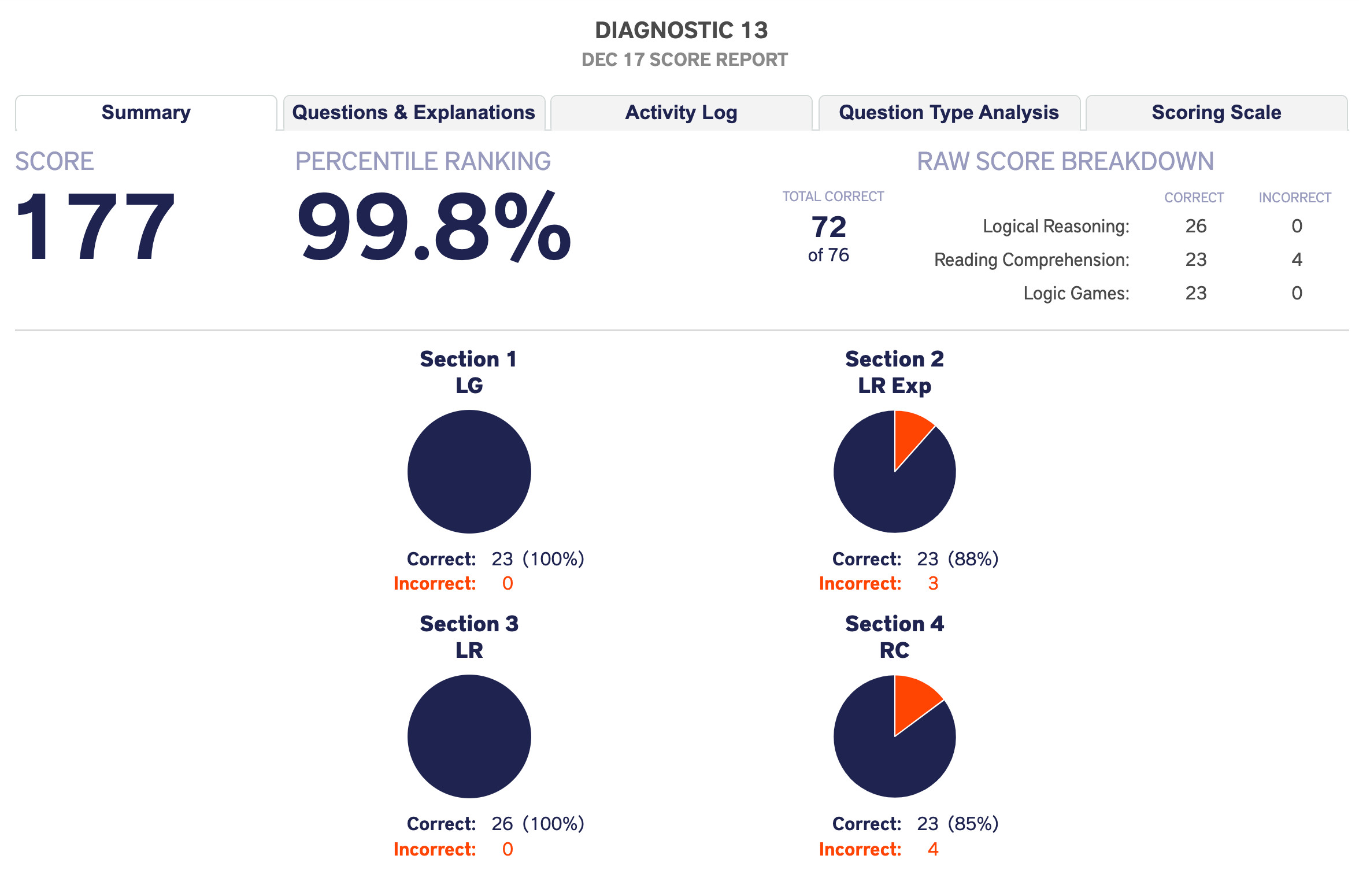 Score Reports with Advanced Analytics
Our LSAT preparation curriculum includes 20 full‑length digital practice tests that closely mirror the format you'll encounter on test day. After taking each test, you'll receive a comprehensive score report featuring powerful analytics that break down your performance. These reports categorize questions by type, indicate when you changed an answer choice or went back to a previous question, display the percentage of test takers that selected each answer choice (overall and for specific score ranges), and let you sort questions by difficulty. They even tell you exactly how much time you spent on each question―down to the tenth of a second!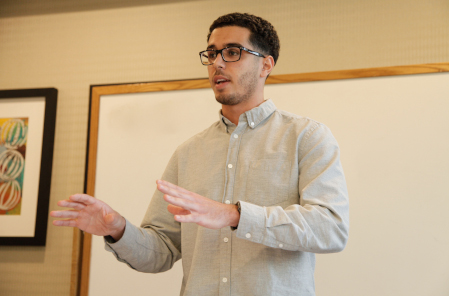 The Best Instructors
Excellence matters, which is why we only hire instructors who have the charisma to make class fun and engaging, the desire to go the extra mile for each student, and the ability to make challenging concepts easy to understand. Only a tiny fraction of those who apply to ScorePerfect are ultimately selected to join our team, and candidates must successfully complete our rigorous 100‑hour training program before becoming a certified ScorePerfect instructor. Every member of our faculty has scored in the 98th percentile or higher on an officially administered LSAT, and we publish our instructors' score reports so that prospective students can verify their scores.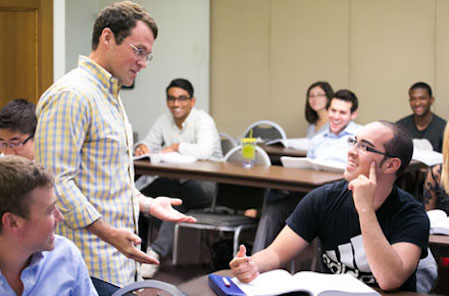 24/7 Academic Support
Our instructors are always ready to provide you with personalized assistance, regardless of which version of the course you take. If you need help with a specific LSAT question or are looking for guidance on how to study, you can contact us anytime through our Online Resource Center and one of our instructors will respond within 24 hours (and often in less than an hour). We are committed to ensuring that you have round‑the‑clock access to expert LSAT advice so that you can prepare for the test as efficiently as possible. With ScorePerfect, you'll never feel alone in your LSAT journey—our team will be with you every step of the way!